Snapform is a biomechanical company helping the prosthetist design better prosthetic sockets using the latest simulation technology   
Design better sockets using a patient-specific simulation. The simulation shows how the socket is fitting reducing the need for trail-and-error fitting.
Affordable lightweight trans tibia socket – designed for the active user.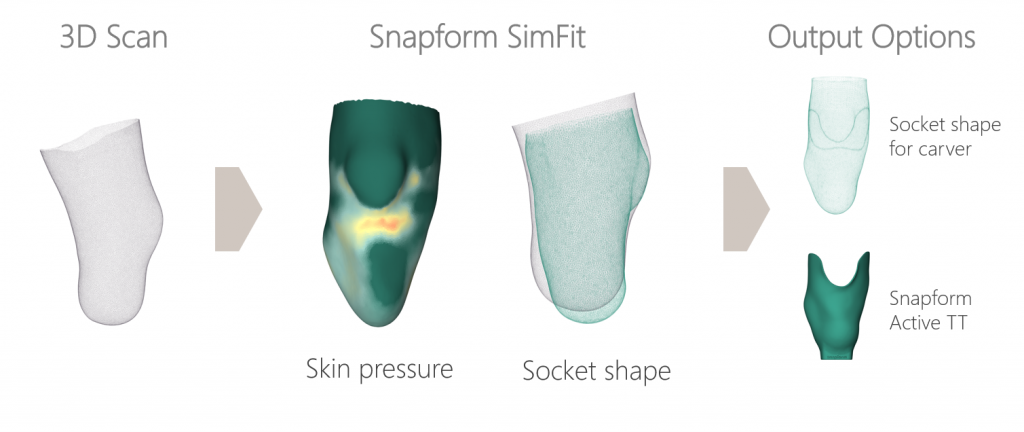 Snapform offers a flexible and open digital solution. Snapform SimFit is a design service that helps you transform 3D scans into a socket with a superior fit.
We can provide the lightweight Active TT socket or you can produce the socket yourself