Mobility through technology
Better fit. Fewer visits. Active life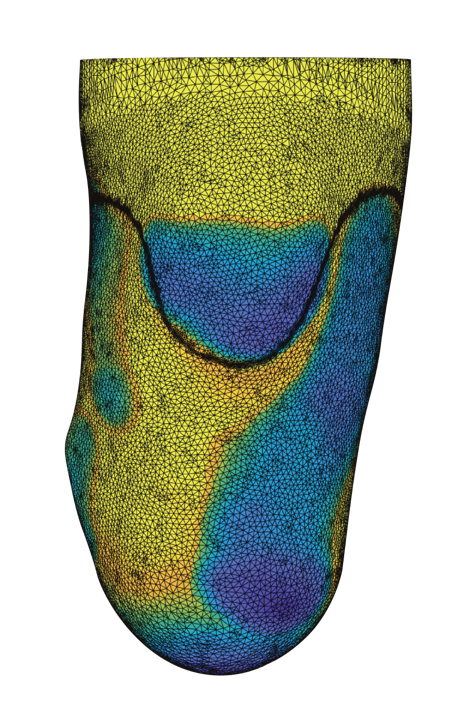 A new way of creating prosthetics. A Computed Volume Bearing (CVB) socket is designed using modern simulation technology. Optimise your socket design. Provide better mobility.
A Computed Volume Bearing socket is validated through a gait simulation. The prosthetist can see how the socket fits – before the patient tries it – resulting in fewer patient visits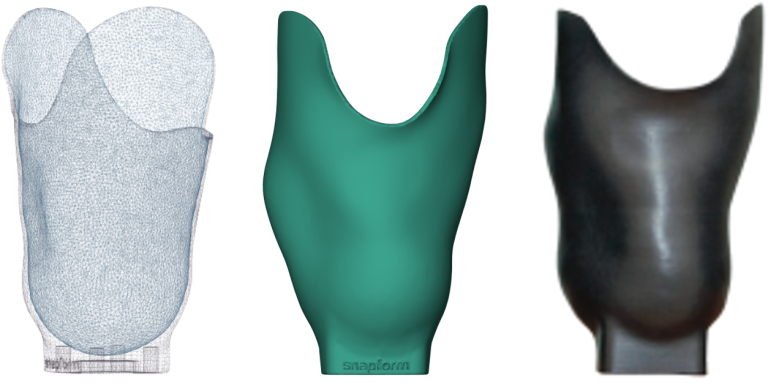 Enable 3D print in your clinic
We provide 3D print designs that you can produce. Modern 3D printing brings new design opportunities, significant lower weight, repeatable production, and integration of components. 
Learn more about how to enable 3D print in your clinic