Snapform is a company dedicated to improving the lives of amputees. We are reinventing the way to make affordable custom fitted prosthetics using the latest cutting-edge digital technology.
Prosthetic socket design taken to a new level. The innovative biomechanical approach makes it possible to easily design better fitting sockets.
Affordable lightweight trans tibia socket – designed for the active user.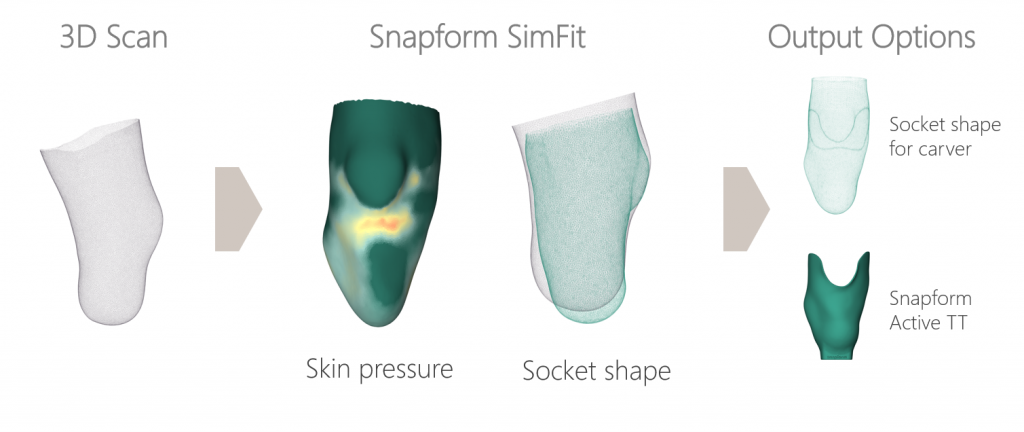 Snapform offers a flexible and open digital solution. Snapform SimFit is a design service that helps you transform 3D scans into a socket with a superior fit.
We can provide the lightweight Active TT socket or you can produce the socket traditionally via a carver.