Mobility through technology
Snapform was founded on the principle that digital technology can help amputees achieve better mobility.
Too many amputees across the world does not have access to good prosthetics due to high cost and lack of skilled professionals.
Digital technologies has been used with great effect in other industries to overcome similar issues. Prosthetists needs the right tools to help every amputee. 
Founded in 2019 by Martin Gerth Andersen
Snapform received DKK 1mill in funding from Innovation Fund Denmark to develop the ground-breaking SimFit prosthetic fitting engine.  
Snapform participated in the 2019 Danish Tech Challenge. The leading Danish deep tech accelerator program based at the Technical University of Denmark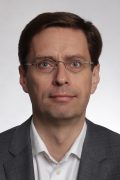 Martin Gerth Andersen has an extensive experience from the European aerospace industry working with structural dynamics of rockets and spacecraft.
Before founding Snapform Mr Andersen worked as product manager in the dental industry. Creating products that included 3D scanners, CAD software and 3D printing software
Mr Andersen is a graduate civil engineer from Technical University of Denmark and holds an MBA from Judge Business School at Cambridge University.